Chasewild wedding workshop
I had a lot of fun at an NZIPP workshop run by James Broadbent of Chasewild, one of New Zealand's leading wedding photographers (https://www.chasewild.com/). This included a shoot of a "bridal couple" (two professional models).  The wind and the rain (visible in some of the photos) were a challenge but accentuated the urban environment.
Dress by Sophie Voon (https://www.sophievoon.com/)
Kapiti Coast Arts Trail 2022
Here are some of the photos I will be selling in this year's Kapiti Coast Arts Trail, on 5 + 6 and 12 + 13 November from 10am to 4pm each day.
I will be located in the Holborow Studio at 4 Ames St, just a couple of minutes walk from the cafes in "downtown" Paekakariki.
All of the photos are about A2 in size printed on Ilford Smooth Pearl or Smooth Cotton rag paper printed on my Epson 906 printer. I cut backing boards from 12mm MDF, router the edges, seal and paint with white primer undercoat and paint the edges matt black. I attach a film of Scotch special PMA adhesive to the back of the prints, cut them precisely to size, affix them to the boards, and finish with 2 coats of Hahnemuhle protective spray. Final step is to attach a stainless hanging wire to brass triangles.
The mounting is quite stressful as it needs to be accurate to 1mm and not trap any dust. But totally worth it! No reflective glass between the photo and the viewer!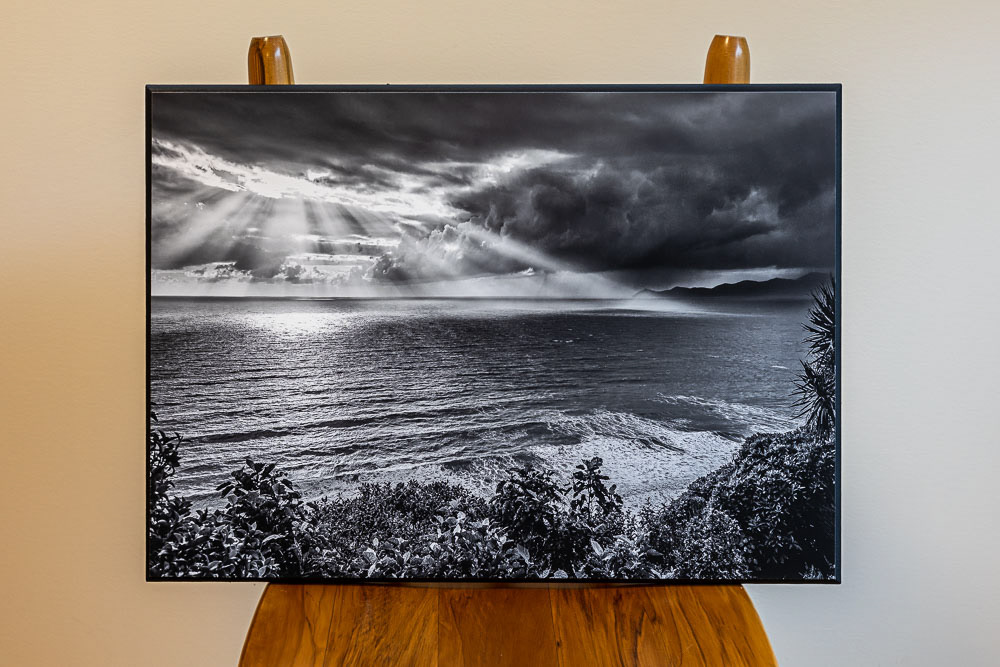 Dogs of Paekakariki
S
omething I've noticed when walking my dog on the beach during lockdown is that lots of others are also doing this: walking, or running, or cycling with their dog safely on the beach. So I took my camera, put on my mask, stayed at least 4m from people (I used a long lens) and very quickly took some photos. Here is a selection from the last week of level 4 lockdown 2021.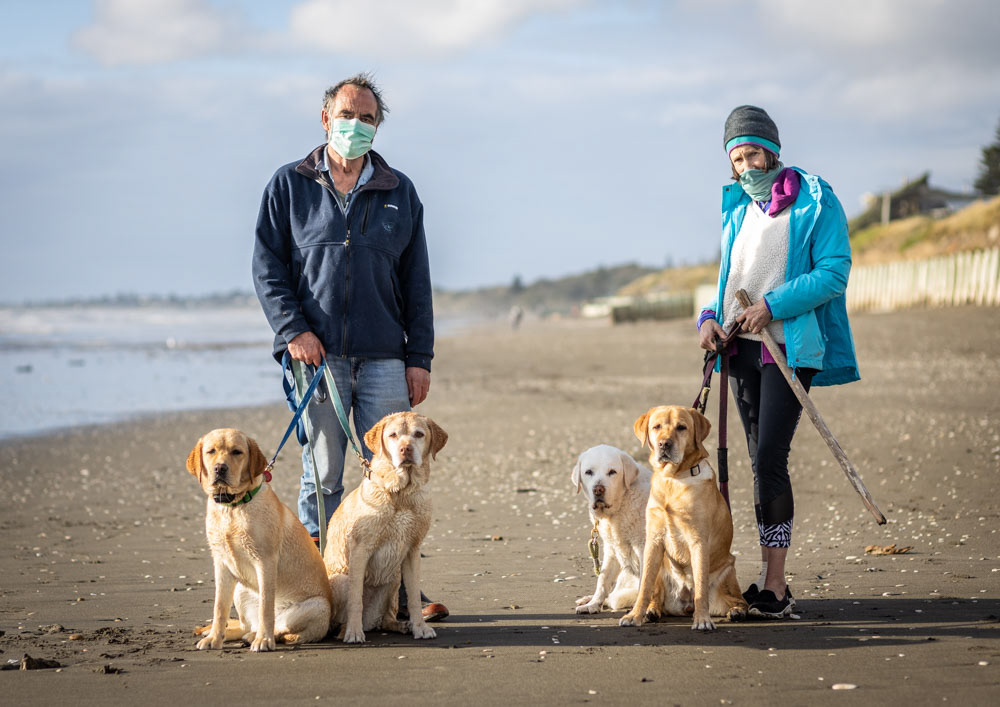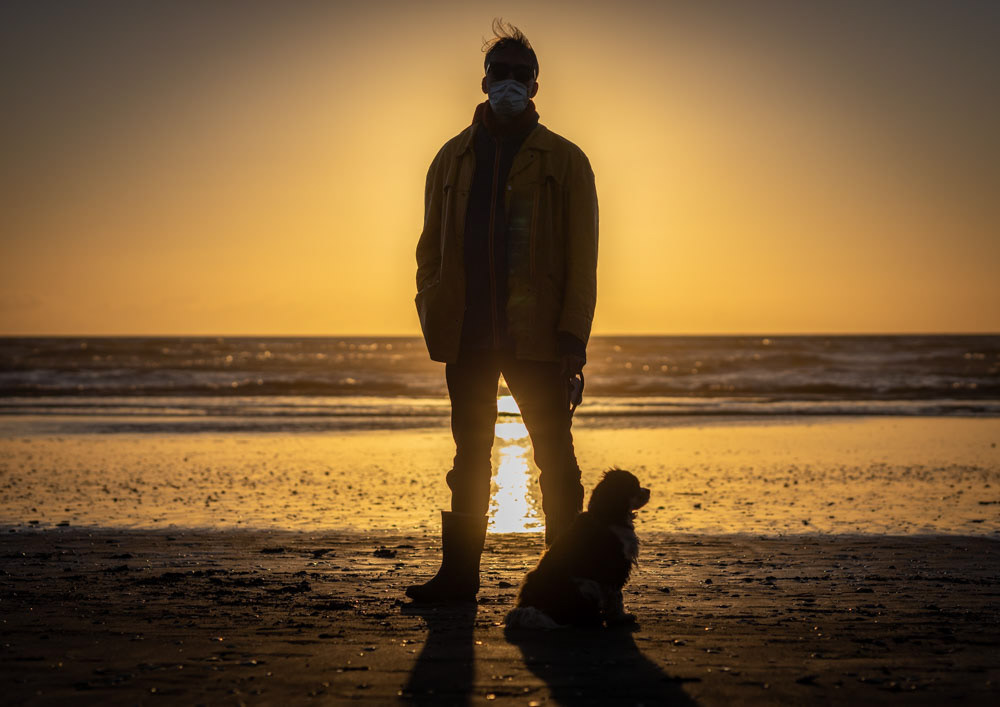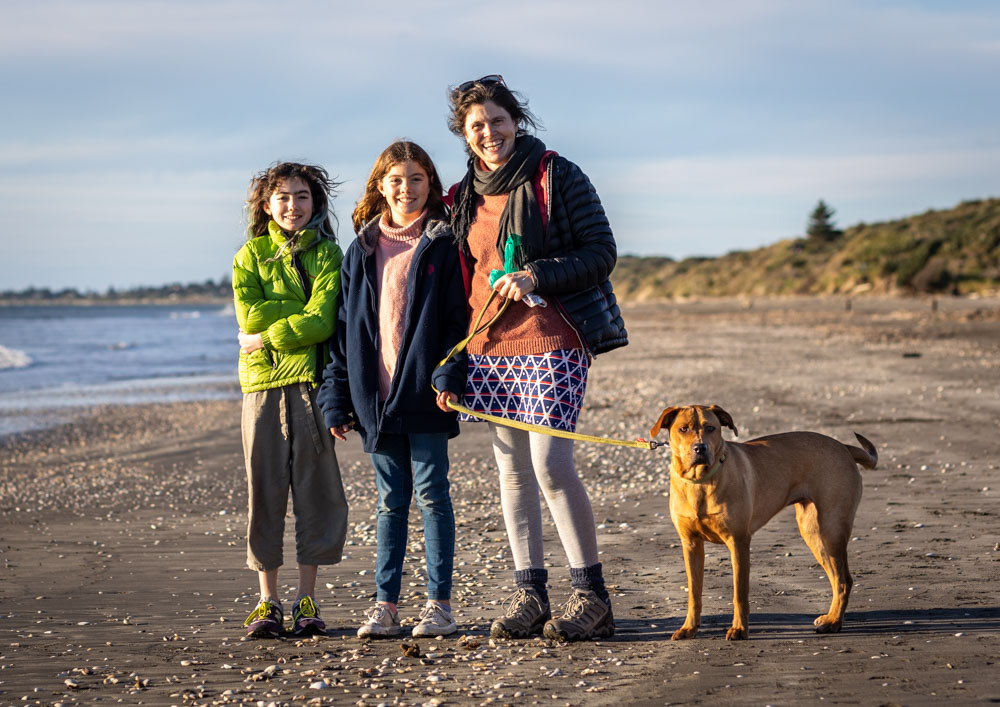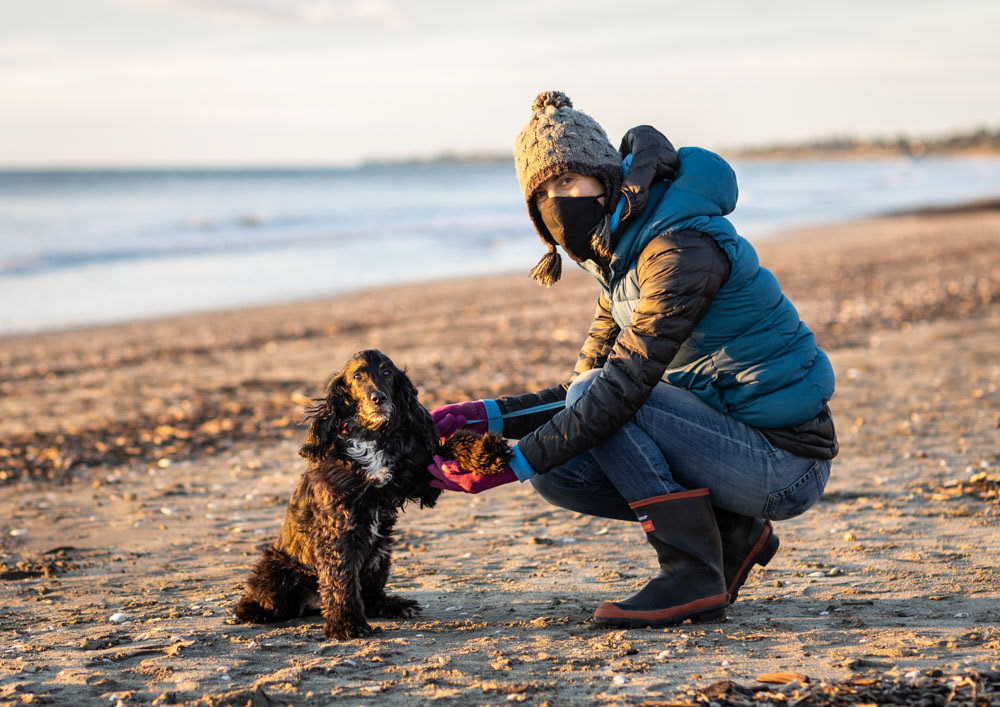 An exhibition at the Mulled Wine Concert in Paekakariki, 24 July 2021
Paekakariki is blessed with clear, clean skies and seas, providing spectacular seascapes and nightscapes.
Prints from these images can be ordered by contacting me at bob@momentsoflight.nz
A wet day at Lake Ferry
A group of friends from the NZ Institute of Professional Photography had planned a weekend at Lake Ferry in southern Wairarapa with a focus on astrophotography.  The rain and the clouds obscured the stars but provided a wonderful moody atmosphere.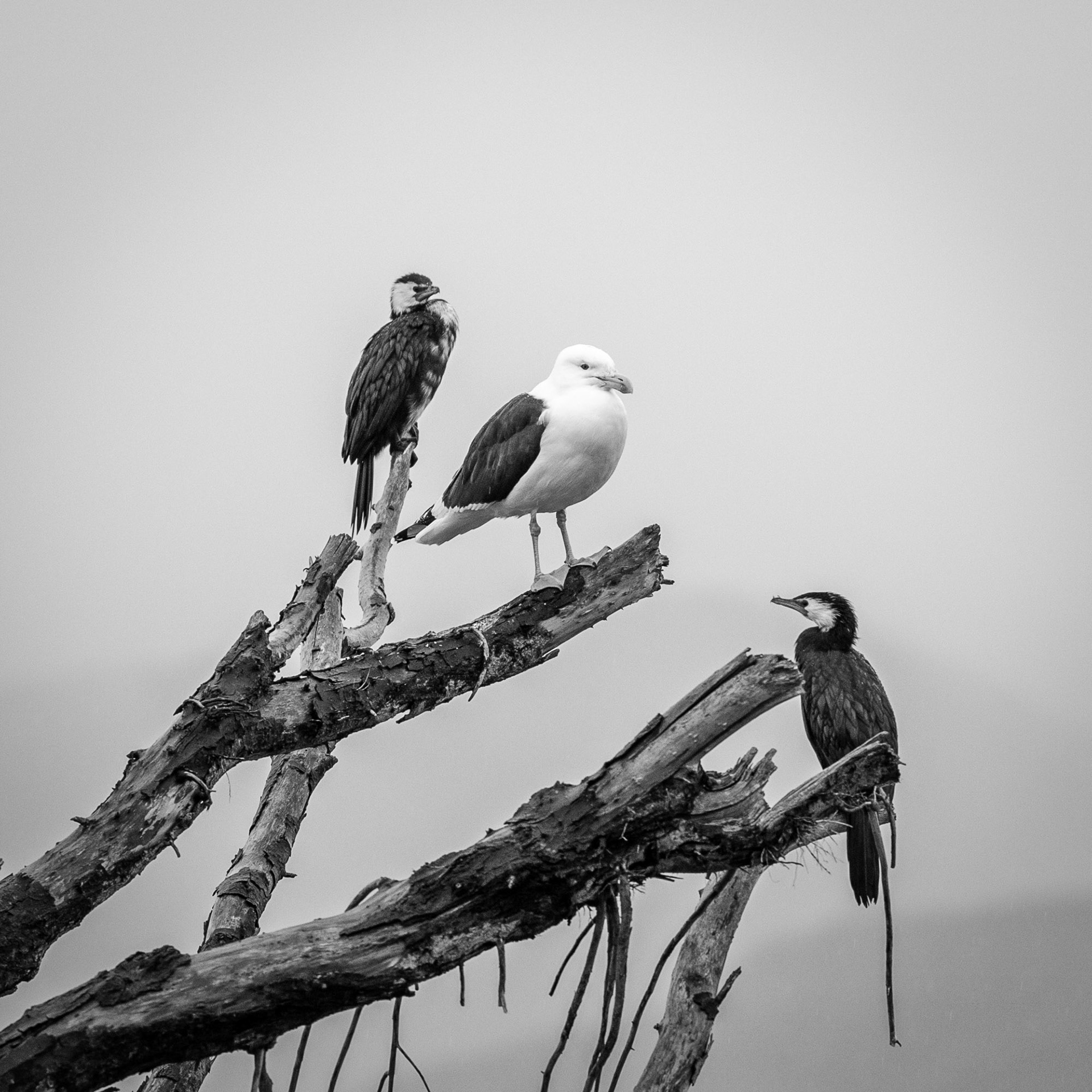 The Bubbles of Paekakariki
In response to the covid-19 pandemic, New Zealand entered Level 4 lockdown on 26 March 2020.  The primary objective was to isolate people in bubbles to stop the spread of the virus.  During the last week of lockdown, I photographed 55 bubbles in my home town of Paekakariki - about one in twelve households.  All photos were taken quickly from the property boundary using a telephoto lens to keep social distance.  
A selection is shown below.
An exhibition of the photos was held in St Peter's hall, Paekakariki in June 2020, and is now on at the Mahara Gallery, Waikanae until the end of October 2020 (see: www.maharagallery.org.nz)
A 60 page A4 book with high quality photos is available for $30.
Voices for the Future
During the 2016 Auckland Arts Festival, I worked with Joe Michael (installation), Rhian Sheehan (music) and others to project an iceberg onto the Auckland War Memorial Museum.  The success of this installation led to the opportunity to project a living and dying iceberg on the UN buildings in New York, combined with the voices of young people around the globe (including Greta Thunberg) about their concerns about climate change.  The installation occurred just in advance of the UN Climate Action Summit in September 2019.  Here are some photos from this installation.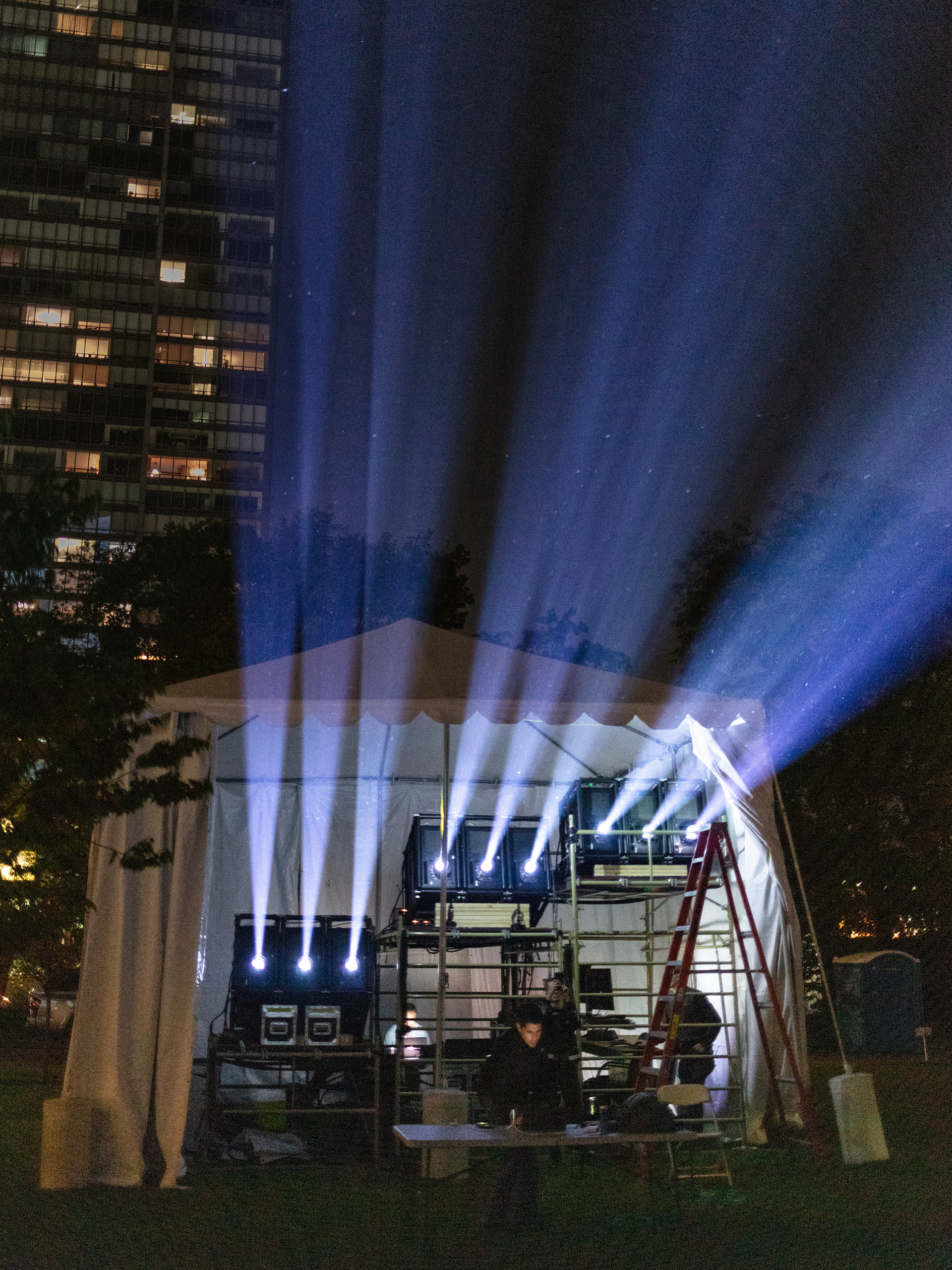 Paekakariki Positive Pictures
In response to the Covid-19 pandemic, most of New Zealand locked-down on 26 March 2020, significantly restricting our movement outside our isolation "bubbles".  My commercial photographic work ground to a halt.  In response to ongoing media reports about actual and projected impacts of the virus, I decided to take a positive photo from within my community during lockdown Level 4.  Here is a selection.